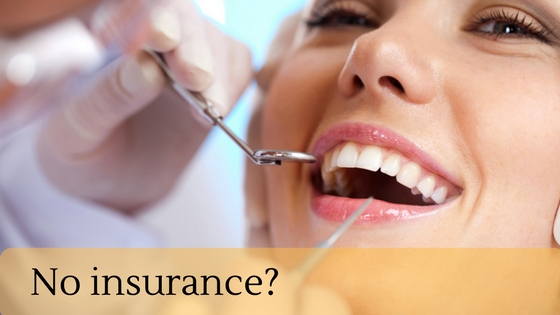 How Much is a Cavity Filling Without Insurance?
You may be concerned about the cost of a cavity filling treatment when you need to have a cavity filled, especially if you don't have dental insurance.
A common question dentists hear after diagnosing a cavity is "How much is a cavity filling without insurance?" Fortunately, this dental procedure is not expensive when compared to others. Costs are higher the more services you require and the materials you request Dr. to use to fill your tooth.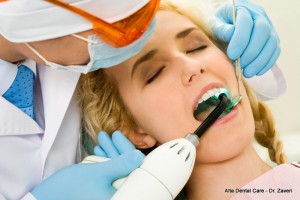 Different Types of Cavity Filling Costs and Materials
One important factor that affects cost is how many surfaces you need to have filled on an individual tooth. For example, one small spot on the top of the tooth costs less to fill than large surface areas on the top and sides. The following are average nationwide prices for dental fillings based on the material used:
Metal filling, also called silver amalgam: $50 to $150 for one or two surfaces of the tooth and $120 to $300 for three or more surfaces.
Composite resin fillings, also called clear or tooth colored: $90 to $250 for one or two tooth surfaces and $150 to $450 for three more surfaces.
Cast-gold fillings, also called inlays and onlays, porcelain, or indirect: $250 to $4,500 depending on the number, location, and complexity of the cavities.
You should also keep in mind that Dr. needs to complete an oral exam and x-rays to determine the location of the cavity and the extent of the damage it has caused. The costs for these two procedures average $20 to $100 and $10 to $250, respectively.
Is Our Office Near You?
Four Brand New Dentist Offices, High Tech with 3D Technology Equipped Dentist Locations Proudly Serving McHenry, Johnsburg, Lake Villa, Grayslake, Wauconda, Round Lake, Round Lake Beach, Lakemoor, Hainesville, Elk Grove Village, Roselle, Schaumburg, Bloomingdale, Mount Prospect, Arlington Heights, Palatine, Rolling Meadows Illinois. Give us a Call! We are Conveniently Located Near You.