Free Dental Implants Consultation
Free Dental Implants Consultation
Cost of Dental Implants?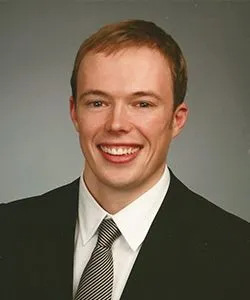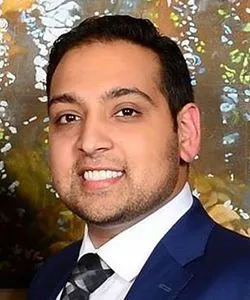 How much should you pay for full mouth dental implants?
Here's a complete resource on how much dental implants cost. The cost of full mouth dental implants in Chicago Area could vary. When investigating the price of dental implants, you will find that single implants can range from $1,500 to $6,000 and multiple teeth implants can cost between $1500 and could get over $50,000. If your mouth dropped open when you read those amounts, you are not alone.
Dental implant surgery can seem to be shockingly expensive to most of us. Some people wonder if these amounts are real amounts or if the dentist is trying to rip them off. In this blog, we will explore the average price of dental implants.
This exploration will help you to understand the pricing and why you will be happy to pay an excellent dentist this amount. Keep reading to find out some precious information about dental implant surgery.
Single Tooth Information
When you need a single dental implant, it can cost between $1,000 and $3,000, but the abutment and the crown can add another $500 to $3,000. This addition makes the total between $1,500 and $6,000. This base rate is the average amount out-of-pocket.
This statement means the amount you would owe without the help of dental implant insurance or other dental plans. This estimated amount does include the surgery and the initial visit. However, the price can rise depending on the circumstances.
If you require multiple dental implants, the cost continues to rise higher. A variety of several types of dental implants are available. Depending on the replacement needs of the individual, more than one of these types could be an option.
Multiple Tooth Information
This option is reserved for those patients who need more than one tooth replaced. Multiple teeth implants can cost an individual between $1500 and $30,000. This estimate can rise to $50,000 depending on the needs of the individual.
When you replace two to four teeth with high-quality implants, it can cost you between $6,000 and $10,000. As with the above estimates, this amount can increase considerably depending on the patient's circumstances and other associated costs.
This type of dental implants is reserved for those clients who have healthy teeth on either side of the replacement area. It also requires healthy gums to ensure the implants are held in place.
When deciding the number of implants needed, it depends on the number of teeth missing and the location of those teeth. It is possible that individual implants may not be necessary if the teeth are adjacent to one another.
Full Mouth Implants Information
In today's world, a wide array of individuals chose implant-supported dentures or full mouth dental implants. This type of implant-supported dentures can range from $7,000 and $90,000. The average cost falls around $34,000. A single top or bottom set can cost around $3,500 to $30,000.
Full mouth dental implants are incredibly stable without the use of adhesives, unlike traditional dentures. A dentist will recommend this type of implants when the patient has missing teeth in a row. The necessary implants can only be added after many teeth are removed. These removals can increase the price.
Full mouth dental implants are very similar to dentures but can cost a lot more due to the associated procedures. However, this type of permanent dentures is still becoming more and more common.
Associated Procedures
The primary reason for the extreme costs of dental implants comes from the need of both a surgeon and a dentist plus all of the visits for the associated procedures. The process for dental implants involves more than just sitting in a chair, receiving anesthesia, and putting the artificial tooth into the mouth.
Many steps are involved to ensure the patient's safety and the quality of the implant. Some of these steps include the following:
X-ray or CT Scan- These images are necessary before placing the implant. Your dentist will use them to find the best possible location for the implant. These diagnostic tests can cost from $25 to $200 depending on how many images are needed.
Bone Graft- A bone graft is not always necessary, but when it needs to be done, the dentist will take a small particle of bone from somewhere else in the body and place it in the jawbone. This bone particle helps provide support to the implant when needed. The procedure can range from $250 and $1,100 when cadaver bone is used. If the surgeon harvests the bone from the patient, the cost can increase to $2,000 to $3,000 because two surgeries are involved.
Teeth Extraction- The cost associated with a tooth extraction can dramatically vary depending on the length of the visit and the difficulty associated with removing the tooth. For example, a removal that includes a soft-tissue and complicated surgery can range from $185 to $600, but a non-surgical removal can range from $75 to $300.
Material Costs
Some other items that increase the cost of implants include the primary components of a typical implant. These components include the implant (Zirconia or Titanium), an abutment, and a crown. These components can become extremely expensive.
The implant can range from $1,600 to $2,000, the abutment ranges from $275 to $450, and the crown can cost between $1,000 to $3,000.
---
See Some of Our Dental Implants Before and Afters
Lakemoor Dental & Implants Care for Dental Implants
As evident above, the total cost of the implant surgery can vary significantly depending on the amount of time required to perform the needed operation and additional procedures. It can also depend on the extraction of the teeth.
If you want the best kind of dental professional, you should go to a dental implant specialist like Dr. Shivam or a cosmetic dentist like Dr. Fitton. These dentists are experts when it comes to restoring and replacing teeth.
It is incredibly important to have a specialist place an implant because your entire prosthetic can rely on these implants. Call today to schedule an appointment or consultation.
---
Interested in Dental Implants?
Dr. Shivam & Dr. Fitton and the team at Lakemoor Family Dental & Implants specializes in Implants Placements and serves residents in Antioch, McHenry, Grayslake, Wauconda, Round Lake Beach, Fox Lake, Lakemoor, Hainesville, Elk Grove Village, Roselle, Schaumburg, Bloomingdale, Mount Prospect and Arlington Heights, Palatine, Rolling Meadows Illinois. Together, they have placed thousands of Successful Implants.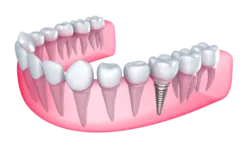 Dental implants have proven to be one of the most revolutionary advances in modern dentistry. With dental implants, you can replace missing teeth with results that look, act, and feel like natural teeth. Unlike traditional dentures, dental implants are designed to become a permanent part of your mouth – there is no possibility of slippage or movement along the gums. Each implant is custom-designed to improve both the form and function of your teeth with natural-looking results. Our implant dentist, offers full dental implant procedures to help you successfully replace missing teeth and feel great about the appearance of your smile.
For more information on dental implants, please contact our office.
Click here for door to door driving directions
CANDIDATES FOR DENTAL IMPLANTS
We will begin the tooth replacement process with an implant dentistry consultation. The dentists at our practice will examine your jaw and gums to determine if you are a good candidate for dental implants. Age is often not a barrier to implant dentistry; in fact, people of all ages are choosing dental implants for tooth replacement.
DENTAL IMPLANT CANDIDATES
Dental implants from Lakemoor Dental present an ideal replacement option for people who are missing one or more teeth. They are permanent, they look and feel natural, and they are custom-made for the best possible fit. In order for dental implants to be successful, candidates for the procedure should have:
Adequate amount of bone in the jaw
Reasonably healthy gum tissue
Fully developed jawbone structure
No medical or dental condition that can affect proper healing post-surgery, such as uncontrolled diabetes
No ongoing radiation or chemotherapy treatment
While these typically describe a good candidate, patients should attend a consultation with one of our cosmetic dentists to know for sure. At this time your gums and jaw are examined, revealing whether they would make an adequate foundation for the titanium post that will be anchored to the jawbone. There are a variety of effective missing teeth replacement alternatives that can often be performed for patients who are not candidates for dental implants. the doctor will go over all of your options with you at your initial consultation to determine the treatment that can best meet your goals.
If you would like to learn about candidacy for dental implants, please contact us for more information, or to schedule a consultation with the doctor.
MISSING TOOTH REPLACEMENT – THE DENTAL IMPLANT PROCEDURE
Unlike traditional dentures, dental implants are designed to become a permanent part of your mouth, just like a natural tooth. They are custom-made for the best possible fit and appearance, and the results are typically permanent. Dental implants require no extra maintenance beyond regular brushing and flossing. These innovative restorative dentistry treatments look and feel so natural, you may have a hard time distinguishing the implant from your original teeth.
IMPLANT SUPPORTED DENTURES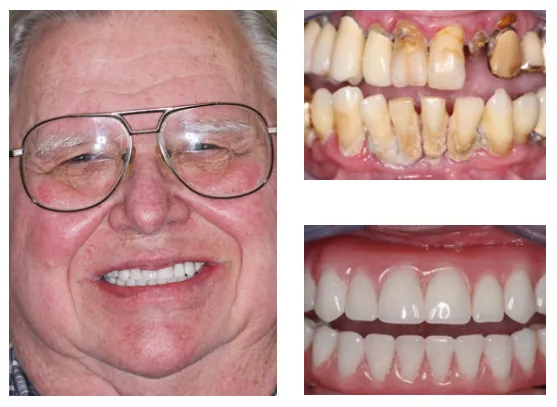 Dental implants offer more stabilization and strength to dental bridges and dentures. Implant supported dentures eliminate the need for messy adhesives and work to prevent dentures from moving or slipping out of place. This can ultimately make the dentures feel and act more like natural teeth.
GUIDED IMPLANT SURGERY
To achieve the best possible results from dental implants, the planning for the procedure must be extraordinarily precise. Guided implant surgery is a way to achieve this. We utilizes state-of-the-art computer technology to take a 3-D image of your mouth. This image shows him intricate details of your teeth, gums, and bone structure. With such a detailed image, the doctor can plan the placement of your implants with incredible accuracy, less risks, and more predictable results. The guided implant surgery technology ultimately works to ensure the most comfortable and natural fit and appearance for your dental implants.
SINUS LIFT
In some cases, patients may need what's called a sinus lift (or sinus augmentation) in addition to a dental implant procedure to attain the best results. Sinus lift has made it possible for patients who have inadequate bone density in the upper back jaw – a condition that may have disqualified them as candidates for dental implants – to now be eligible for the procedure. The treatment basically takes a small piece of existing bone in the sinus cavity and elevates it to provide better bone density to accommodate an implant. A bone graft will then be placed underneath it to fill the space. Ultimately, sinus lift procedures give the implant a more solid support structure and a better chance of successful fusion to the bone, thereby increasing the probability that the implant will become a strong and permanent part of the mouth, similar to a natural tooth.
BONE GRAFTS
Bone grafts are often very helpful to enhance the strength of the existing jawbone in the area of missing teeth for greater density. Once the grafts have fused to the bone, it can better accommodate a dental implant and increase the chances that dental implant results are successful and permanent.
RIDGE MAINTENANCE GRAFTS
Ridge maintenance grafts, also known as ridge augmentation, can be beneficial for patients who suffer from jawbone recession after tooth loss. In some cases, people who have had dental implants experience indentations along the gums and jawbone where the implants have been placed. This sometimes happens in patients who have had severe gum disease. These indentations can be very difficult to clean with regular brushing and flossing, and can give off an unnatural appearance. Ridge augmentation can fill in these areas using a bone graft or other techniques, ultimately providing a more symmetrical and balanced appearance between the gums and the implants.
SCHEDULE A DENTAL IMPLANT CONSULTATION
If you would like more information on dental implants, or if you would like to schedule a consultation with one of our experienced dentists, please contact the office today.
Payment Options
We accept checks, cash or credit cards, Visa, Mastercard, and Discover. We also offer a flexible payment plan. Please see our Financial Coordinator for details. We are happy to file insurance for your reimbursement as long as you are free to choose your own dentist.

Financing Options


There are multiple options available to you to finance your dental needs. CareCredit is a flexible monthly payment option offered through the Lakemoor Dental offices in Lakemoor and Hainesville. The plan is specifically designed for cosmetic dentistry and large restorative treatment. You may apply quickly and securely by clicking Here or by calling 1-800-859-9975.
No initial payment
Low, fixed rates ranging from 0 %
Low monthly payments
First payment not due for 4-6 weeks
No prepayment penalty, Terms up to 60 months
Are you interested in Dental Implants? Contact Lakemoor Dental at
their Lakemoor, Hainesville, Arlington Heights, or Elk Grove Village, IL locations for more information!